An Ultrasonic Cleaning Gadget Just Became Japan's Biggest Crowdfunding Success
Ever heard of Makuake? No, it's not the discount sushi place that opened up down the street. It's actually Japan's most popular crowdfunding site (the same idea as Kickstarter and Indiegogo).
As it turns out, the Japanese are crazy about crowdfunding, and one unlikely product has climbed the ranks to become the biggest success story OF ALL TIME in Japanese crowdfunding.
It's not a TV. It's not a VR video game. And it's NOT a sex doll (we know your mind went there…).
It's a handheld device called Sonic Soak, and it's about to revolutionize the way Japan—and the world—thinks about cleaning.
Sonic Soak: The Dirty Laundry Underdog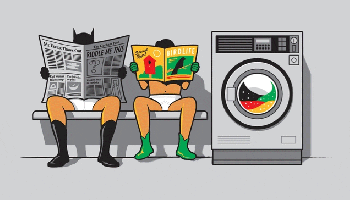 No one expected Sonic Soak, an ultrasonic cleaner, to take the gadget-savvy Japanese population by storm. So how did it happen?
Before we get to the story of Sonic Soak and Makuake, let's take a snapshot of Sonic Soak as a product.
What is Sonic Soak?
Sonic Soak is a portable washing machine that fits in your pocket. It uses sound waves to blast through 99.9% of dirt, grime, stains, grease, and whatever else until your clothes are cleaner than they've ever been. And it does it all in minutes!
Sonic Soak emits 50,000 ultrasonic waves per second that clean down to a molecular level. As the waves vibrate through fabric, stains lift off with ease. It's kind of similar to how the remote falls off of your TV when the bass is turned up too high, except Sonic Soak's waves are imperceptible to the ear and the eye. It works silently and efficiently, and even the toughest stains simply disappear.
Sonic Soak can be used with all types of clothing. Just put the portable washing machine into a basin of water with an article of clothing and turn it on. That's all! Because your clothes won't move while they're being cleaned, you won't have to worry about delicate fabrics or linens that can be damaged by spin cycles or hot water. Sonic Soak's ultrasonic waves are 100% safe for all types of fabric.
Not Just for Clothes
Sonic Soak is amazing at eliminating stains, and it's great for travelers who need to wash clothes on the go. But it can clean so much more than that. In fact, it can clean just about anything. Ultrasonic vegetable cleaner, jewelry cleaner machine or ultrasonic clothes washer, call it what you want - Sonic Soak has several names!
If it can fit into a basin of water, it can benefit from the cleaning power of Sonic Soak. You can use the ultrasonic cleaner for:
Fruit and vegetables
Jewelry
Watches
Glasses
Dishes
Children's Toys
Make-up brushes
Tools
Appliances
Much more
Whether it's a scuffed up ring, a calcified shower head, or a dirt-caked potato, Sonic Soak can remove 99.9% of dirt, grime, and bacteria in minutes. As the portable washing machine sterilizes down to the molecular level, your things will come out looking brand new.
Sonic Soak on Makuake: Japan's New Favorite Gadget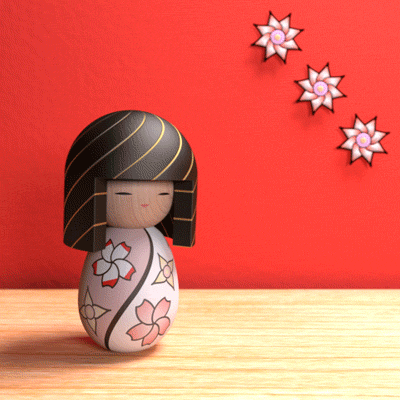 Sonic Soak launched on the Japanese crowdfunding site Makuake last year with the modest goal of raising 1M Yen (about $10,000 USD).
After the launch, its creators went to sleep feeling anxious about the coming month. They would need a big marketing push to meet their goal. Or so they thought.
When they woke up, Sonic Soak had already raised 400% of its target. And it didn't stop there.
By the end of the month, the cleaning tool had raised 117 MILLION Yen (over 1 million US dollars), or over 10000% of its original goal.
In just a few weeks, it had become one of the biggest success stories in Japanese tech, and it hadn't even hit the shelves!
How did this rags-to-riches story come to be? Why was Japan so taken by this tiny ultrasonic cleaner?
The results were shocking at first, but after a bit of analysis, researchers identified some key reasons as to why Sonic Soak Makuake was a supersonic success.
It Saves Space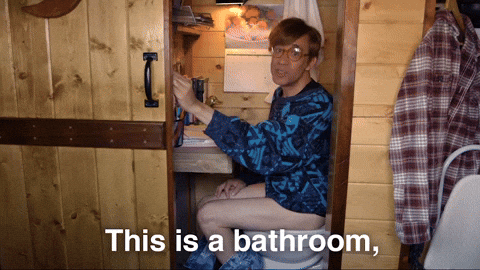 If there's one thing that the Japanese just don't have enough of, it's space. And washing machines take up loads of it.
By reducing the size of a washing machine to something that you can fit in the palm of your hand, Sonic Soak helps to solve one of the biggest problems that face the modern Japanese population. The portable size of the ultrasonic cleaner, which only measures 4.5 inches makes it the smallest washing machine you can get in Japan and the world as a whole. No space, no problem!
It Saves Time
Of course, many people don't have a washing machine at home—especially in the tiny apartments of Japan. And if you've ever had to carry a load of laundry to the cleaners, you know how much time it takes out of your day. You have to devote an entire evening to do your laundry, waiting for the wash cycle, waiting to dry, finding space to fold your underwear amidst strangers, and finally, to getting back home. And if it rains? What a nightmare.
This has been the routine of many city dwellers for years, but the ultrasonic clothes washer allows you to clean all of your clothing at home without a huge and time consuming washer. In a country where many people work 60+ hours a week, saving a few hours is precious.
It's Travel Friendly
Many Japanese businesspeople find themselves on planes nearly every week. Others live in the city during the week and with their families on weekends.
When traveling, a simple stain can be a huge hassle. Dirtying a jacket or your last white shirt could mean you have to buy a new one rather than trying to get it cleaned and risking being late to an important meeting.
With Sonic Soak, all you need is a sink and a bit of water and any stain can be lifted in minutes. Wine, oil, grease from a factory walkthrough—there's nothing portable washing machine can't clean.
Not to mention, with Sonic Soak, you're able to pack lighter, save on baggage fees, and travel more comfortably overall.
It's Sustainable
Sonic Soak may sound powerful (and it is), but it uses far less power and water than a conventional washer.
This eco-friendly cleaning product uses 40x less water and 15x less energy than a normal washer, which has huge implications for the planet. Just one Sonic Soak user can save thousands of liters of water a year and reduce their carbon footprint by nearly 50 kg of emissions!
As an island nation, Japan is at risk from the effects of global warming. Sonic Soak offers a way to make sustainable progress without sacrificing convenience.
It Saves Money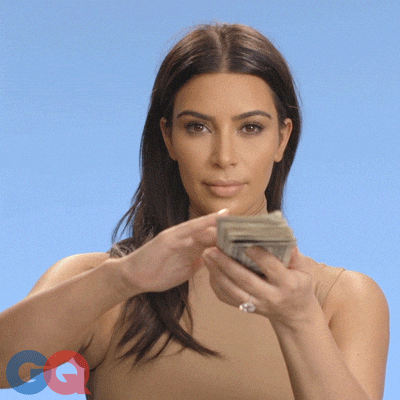 Using less water and energy has other benefits besides those on a global scale. It also saves money when the bills arrive.
Opting for Sonic Soak instead of a conventional washer can save users an estimated $500 a year in energy, water, and ancillary costs. And as the gadget costs less than the amount it saves, Sonic Soak starts saving you hundreds after just a few months of use.
But it's not just about water and electricity. The cleaning tool helps revitalize old clothes, dishes, jewelry, and other objects, preventing you from having to purchase expensive replacements. If Sonic Soak helps to salvage just three pieces of clothing per year, it's likely to save you over $100.
It's Quiet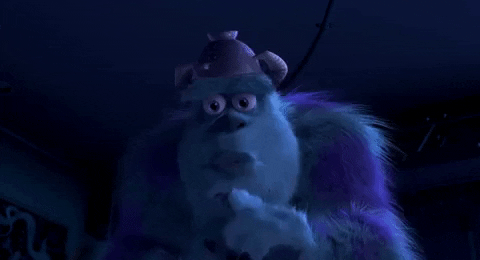 Apartments in Japan are famous for their tiny rooms and paper-thin walls. When living in close proximity to others, it can seem like you're always walking on eggshells. Washing machines, dishwashers, and cleaning tools seem to make the most noise, and many buildings restrict the use of these objects during certain hours in order to keep the peace.
Sonic Soak is totally silent, so it can be used at any time of day. Plus, it won't disturb neighbors, a sleeping baby, or prevent you from hearing the big twist in your true crime podcast.
It's Durable
Made of medical-grade stainless steel, Sonic Soak is an investment that will last a lifetime. You can pack it in your suitcase, take it to work, drop it, lose it under the couch, and use it over and over until you think it'll keel over and die. But it keeps going.
The cleaning tool is designed to wash more thoroughly and last longer than a washing machine. But with its current popularity, we don't suggest waiting around for your washer to break down before you buy one.
Sonic Soak Goes Global
Sonic Soak has found massive success on Makuake in Japan, and now it has arrived in the west to even greater acclaim. The portable washing machine made its western debut on the American crowdfunding site Indiegogo and shattered its own record by raising an incredible 2.9 million dollars. 
Ever since then, the international media has been abuzz with Sonic Soak fever. The gadget has been featured on Fox, NBC, and Mashable as well as on countless blogs and tech sites in dozens of languages.
The creators of Sonic Soak set out to offer an affordable and effective cleaning tool to Japanese users. Now, the ultrasonic cleaner is changing the way the world cleans.
To learn more about the Sonic Soak success story or to grab one of your own (hurry! They sell out quickly!), visit sonicsoak.com today.