What Can Vegetable Cleaners Do For Your Health?
Don't you think that vegetables are some of the best food you can ever consume as a human? 
Vegetables are essential for body vitality and growth, indeed proving of health benefit to the body system. But they need proper cleaning from any form of contamination, especially bacteria.
Washing your vegetables with water is good, but there are some technological gadgets such as a vegetable cleaner that can give you the most effective cleaning. Ozone vegetable purifiers and ultrasonic cleaners such as the Sonic Soak is a perfect choice that can help get rid of germs, bacteria, and other contaminants, whether accessible or hidden.
Read on to find out more about the vegetable cleaners, their function, health benefits, and more!
TABLE OF CONTENTS:
Why You Need A Vegetable Cleaner?
One prominent reason why you need an ultrasonic vegetable cleaner is to ensure your veggies are entirely risk-free from bacteria. With a veggie cleaner, you go beyond the limits of using ordinary water from a running tap to clean your vegetables. Do remember that health is wealth, and you don't want those unnecessary toxins and dangerous microbes entering your body system.
Moreover, modern farm practices have seen the advent of chemicals in the form of pesticides and fertilizers as compared to the previous use of natural composts and manure. The application of these Chemicals (fertilizers and pesticides) leaves some unhealthy residues on the vegetable. Many of these residues come with unsafe particulates such as heavy metals that could affect your blood and other body fluids.
Even with packaged vegetables, there is the risk of contamination from dioxins gotten from the packaging materials. Only a well-moderated vegetable cleaner can assure you an effective cleaning. As such a device will be able to clean off dirt, germs, and microbes effectively from the veggies.
What Are The Best Vegetable Cleaners Available?
Some modern gadgets can deliver the needed practicality for cleaning items, particularly vegetables. These cleaners come with some embedded functionalities that allow one clean and grim off germs or dirt from vegetables.

These are the ozone vegetable purifiers and ultrasonic cleaning machine. Let's take a look at these vegetable cleaners for effective understanding.
1. Ozone Vegetable Purifiers:
An ozone purifier is a vegetable cleaner that utilizes a powerful oxidizing agent known as ozone to clean off bacterial, chemical residues and other microbial implants. The ozone vegetable cleaner uses a revolutionary ozone disinfection technology which utilizes ozone to oxidize bacteria and toxic chemicals and ensures you consume a 100% safe veggie. Getting this vegetable cleaner is one of the machines you can ever acquire to keep you healthy.
Most of these appliances appear with a sleek design, and they are also comfortable to use. You also get to wash your veggies while still maintaining the nutritional value of your food items. The ozone oxidizing technology helps to deal with unpleasant odors by deodorizing them. We have examples such as the Prestige ozone purifier and also a product like Kent purifier.
Take note that there are mixed reactions about the use of ozone fruits and vegetable purifiers. Some people believe that it might not be safe because ozone can chemically destroy almost anything they come in contact with including the natural compounds, nutrients, and vitamins of veggies and fruits. But others believe that it is safe because some industries are using it for food processing, sanitizing packaging materials, storage facilities, and fresh-cut produce, and more.
2. Ultrasonic cleaners:
Ultrasonic cleaners are the best and perfect pick of cleaners for cleaning your vegetables. Why? They can clean your vegetables to the microscopic level. A perfect example of an ultrasonic cleaning machine for vegetable is the best portable ultrasonic cleaner called Sonic Soak. They utilize an ultrasonic cleaning technology that sends out ultrasonic waves to clean particles to the microscopic level. The ultrasonic cleaner is a device that offers rapid cleaning and complete removal of contaminants. The inaudible ultrasonic waves create a scrub-like action within the water fluid, removing all contaminants from surface areas. Ultrasonic cleaners utilize high-frequency electrical signals by a transducer converting them to high-frequency sound waves.
The sound waves are transmitted at thousands of frequencies per seconds. A transducer is a core unit that shows the ability of the ultrasonic cleaner to clean off tenacious materials. The ultrasonic cleaners clean off unhealthy, unwanted, or tenacious materials by maximizing the use of a bowl of water or tank filled with water. Most ultrasonic cleaners come with top-notch durability as they are constructed out of stainless steel or highly polished aluminium. The types usually exist as a heavy industrial-duty, small lab sized and small toy-like systems, and they all offer delicate cleaning abilities. 
What Does Ozone Purifier Do To Your Vegetables?
1. Cleans Harmful pathogens
The presence of pathogens in vegetable exposes the body to unhealthy body conditions such as nausea, diarrhea, abdominal cramp, and reduction in brain health. However, with the use of the integrated ozone purifier, getting rid of pathogens becomes easy. Hence, you can be sure of taking healthy and safe vegetables.
2. Protects the quality of vegetables
Ozone is a gas with strong oxidizing and cleaning properties. Now the Ozone purifier makes use of an ozone disinfection technology which oxidizes the microbes. Once the vegetables are disinfected, the veggies become void of microbes, which could reduce the quality of vegetables.
3. Sterilizes vegetables
The technology behind the use of ozone purifier ensures dirt and microbes in vegetables are reduced to the minimum level.
What Does Ultrasonic Cleaner Do To Your Vegetables? 
1. It helps in the pre-treatment of vegetables:

Pre-treating your vegetables before cooking is a healthy habit that must be strictly adhered to if at all you want to live in good health. So whenever your food items (veggies) needs serious cleaning, the ultrasonic cleaner removes dirt that strongly attached to the surface of the veggies. It cleans your food items with no reduction in the nutritional value of the veggies. Most food companies that require delicate cleaning and treatment of vegetable samples will find the ultrasonic cleaner for their best use.
2. Preservation of vegetables:
Many things can maim the quality of vegetable produce and reduce their shelf-life. When present in post-harvest veggies it could result in decay over some time. The presence of microbes is one of such. However, with a great cleaner like the ultrasonic cleaner, the likely chemical residues, pathogens, and microorganism will be washed off. The ultrasonic destroy these microbes by altering their biological and chemical make-up. Hence reducing their life span and strengthening the quality of the vegetables.
3. Cleans the entire part of vegetable:
Using normal water from a running tap will not clean your vegetables properly has there will be residues of dirt in hidden parts. Whether it is accessible or not, the ultrasonic cleaner can clean the entire parts of the veggies. Cleaning the vegetables to the maximum taste assures you less contamination from dirt and germs.
4. Maintains quality:
by using the best vegetable cleaners like the ultrasonic cleaner, the quality of vegetables is maintained. The power of the ultrasonic machine will help retard the psychological state of vegetables and reduce the risk of vegetables decaying. This will make them suitable for an adept vegetarian, and by taking quality vegetables, the healthy bodily function is enhanced.
How to Use a Typical Ozone Purifier
A typical ozone vegetable purifier is used by taking the following easy steps as described:
Get a clean bowl and fill it with water.
Add all the veggies you wish to clean/ purifier.
Place the pipe of the Kent purifier into the bowl and then switch it on.
Allow the purifier to clean for the required period. 
How to Use an Ultrasonic Cleaner
The use of an ultrasonic cleaner is usually dependent on the type you have. One prominent example of an ultrasonic cleaner is known as Sonic soak. One major advantage of this type of cleaners is that they require less solvent or detergent, and they are environmentally friendly.
Using an ultrasonic cleaner such as Sonic Soak involves the use of a bowl of water and little amount of detergent. With these in place, you can then use through the following steps:
Getting a container such as a bowl or a sink which can be filled with water


The wall unit of the device is plugged into the socket


Then the sonic soak pipe is placed into the bowl of water along with the vegetables.


A timer can be set based on the required cleaning time per cycle and then start.


Let the device run until the whole food item is entirely kept clean.
Impact of Vegetable Cleaners on your Health
A variety of veggies such as lettuce, spinach, cabbage, and celery will give a normal healthy body growth due to the presence of nutritional supplements. However, eating your veggies without proper cleaning will increase the chances of infection by various food poisoning. No doubt the best pick of vegetable cleaners comes with technologies that give you the freedom of a healthy lifestyle.
Furthermore, with the recent impacts of food-borne diseases (as related to many food products like vegetables), you will want to clean veggies before consuming them.
It is important to note that cleaning your vegetables is the best way to reduce the risk of food-borne diseases. Now the use of vegetable cleaners makes the cleaning process more exquisite in that it cleans vegetables to the point of 90 -100% perfection.
One important information to note is that washing veggies does not require the use of detergents, which can contribute to the pre-existing toxins. However, with the use of vegetable cleaner like the ultrasonic cleaner, all you need is just a bowl full of water and the ultrasonic device.
The ultrasonic cleaning machine differs from other vegetable cleaners in that it is easy to use and eco-friendly. Whenever the vegetable cleaner is used to clean off the veggies infestations from bacteria and other microbes into the body system is drastically reduced. Also, strongly toxic chemicals in the form of fertilizer and pesticide residues can be removed effectively. Hence, health issues such as abdominal cramp, diarrhea, respiratory problems, dizziness, nausea, and reduction in brain power are avoided.
Frequently Asked Questions on Cleaning Vegetables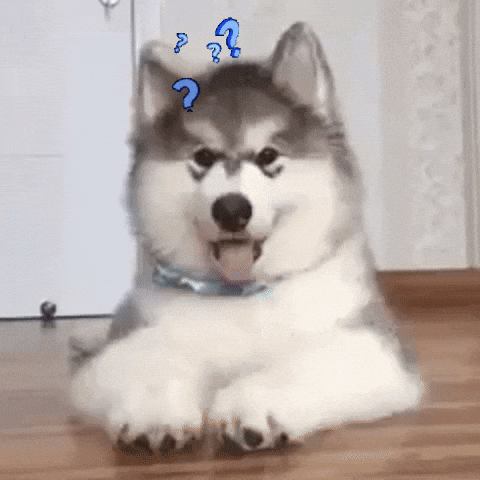 How do you clean vegetables naturally?
Whenever you buy your vegetables, the first instinct is to make use of running water to clean the veggies. When you clean under running water, you wash off dirt and dust particles from the surface of the vegetables.
Some cleaning solutions like salt water and vinegar also help in natural cleaning of veggies and further help to remove bacteria.
Is natural cleaning the best assurance for a healthy and safe to consume vegetable?
Although you can wash off dirt from the surface of veggies, you can't be assured of less contamination. This is because some toxic chemicals and viruses strongly adhere to the surface of the vegetables. Also, natural cleaning will involve vigorous washing in which case some nutritional supplements are washed off.
Therefore, the natural form of cleaning does not assure one of effective cleaning. Making use of vegetable cleaners such as the portable ultrasonic machine guarantees effective cleaning.
What makes ultrasonic cleaner special?
The ultrasonic cleaner for vegetables such as sonic Soak is environmentally friendly in that it does not require detergent for cleaning vegetables. However, it will effectively wash off microbes and chemical toxins from the veggies without hurting your health and veggie nutrients. It does this with minimal/low noise.

Final Words
Unlike the natural cleaning methods, the use of vegetable cleaners cleans off Dirt, chemicals, and microorganisms likely to cause decay of vegetable. They remove these contaminants while still maintaining the color, texture, and nutritive supplements of the veggies.
With the use of vegetable cleaners like the ultrasonic cleaners, the healthy consumption of vegetables is guaranteed.