Finalize your order and lock-in your special offers
As a thank you to the Makuake community, we will offer additional units at cost and massive discounts on add-on items so that you can get the most out of your Sonic Soak device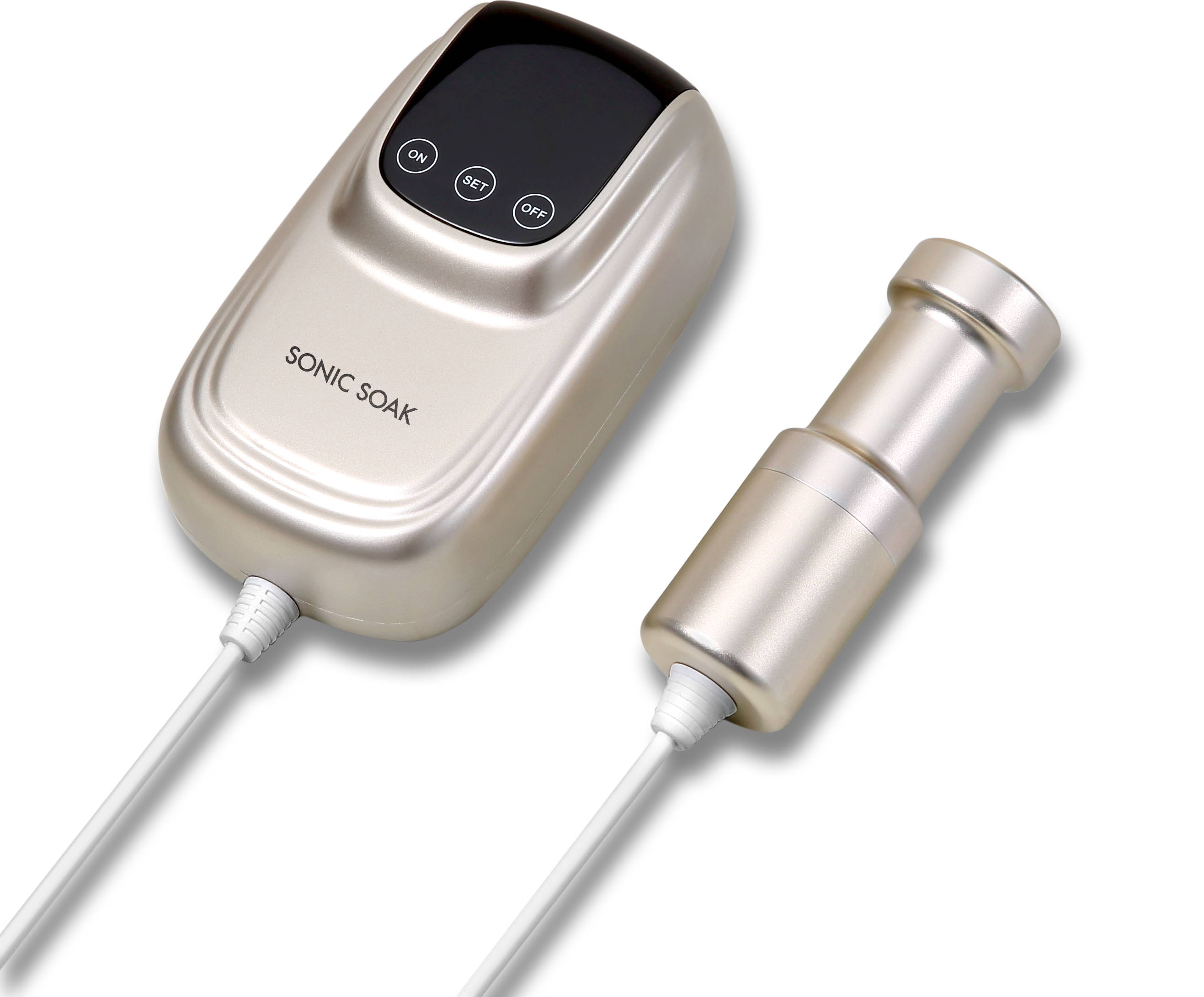 IMPROVE YOUR SONIC SOAK EXPERIENCE
We've developed exclusive accessories for you to get the most out of your Sonic Soak Ultrasonic Cleaner. Pre-order now to lock in discounted pricing.
---
TIME LEFT TO LOCK IN YOUR OFFER:
FREE DELIVERY WHEN YOU SPEND OVER ¥5,000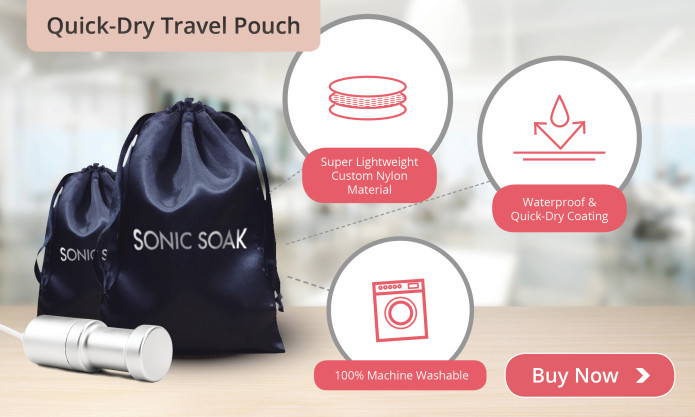 Our limited edition, lightweight, and breathable bag lets you carry your Sonic Soak around scratch-free, without the hassle and bulk. Travel in style and protect your investment by getting this custom made travel pouch for your Sonic Soak.

Features:
- Super lightweight custom nylon material
- Waterproof and quick-dry coating
- Machine washable
---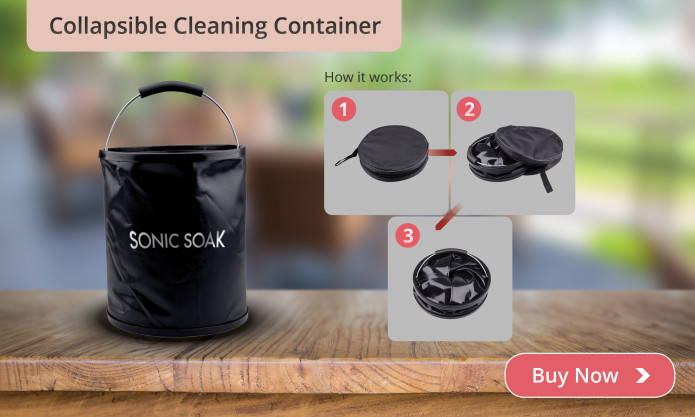 COLLAPSIBLE PORTABLE CLEANING CONTAINER
Perfectly portable, waterproof, and lightweight. Designed and created only for Sonic Soak, this is the perfect solution for campers, travelers, and small home dwellers! Clean using your Sonic Soak while you are on the go without using someone else's dirty bucket or sink.
Features:
- Ultrasonic cleaning optimized material content and density
- Light-as-a-feather material
- Waterproof and quick-dry coating
- Super-durable high density Oxford Cloth based material
---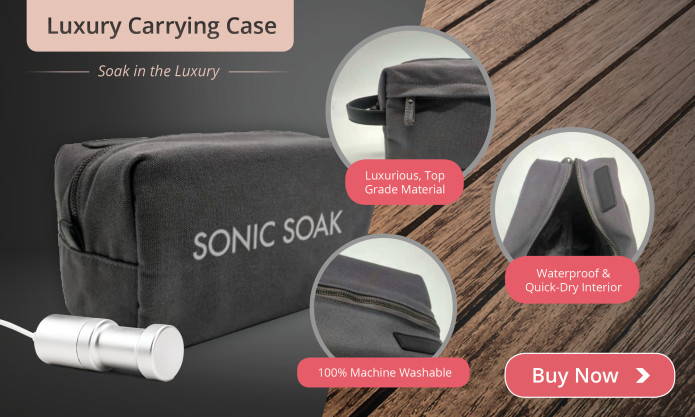 LUXURY CARRYING + TOILETRIES CASE
Protect your investment with our luxury carrying case. A big upgrade from our travel pouch - this waterproof bag lets you soak in the luxury while traveling or just storing in the house!

Features:
- Luxurious, top grade material
- Waterproof and quick-dry interior and coating
- 100% machine washable
- Doubles as a toiletries bag for your travel essentials
FREE DELIVERY TO JAPAN FOR ALL YOUR ADD-ONS WHEN YOU SPEND OVER ¥5,000