Kill Bacteria & Clean Household Items, More Efficiently.
Ultrasonic Cleaning Technology | 50,000 Vibrations per second | Lightweight & Portable| Eco-Friendly | Energy Efficient
How is Sonic Soak Different?
Sonic Soak cleans almost anything you can find in your home. From fruits & vegetables, jewelry, personal items, baby products, laundry.
This ground-breaking cleaning innovation brings powerful ultrasonic technology to your fingertips. It's more precise and consumes less energy than traditional washing machines.
Thousands of happy backers.

The Ultimate Cleaning Machine
Sonic Soak is perfect device for all your household cleaning needs. With the latest cleaning technology, it helps to keep you and your loved ones safe.

Take your travel -friendly Sonic Soak with you wherever you go.

Deploys 50,000 ultrasonic vibrations per second to break down dirt molecules

Eliminates dirt with 99.9% efficiency - the deepest clean in the market

Gentler than hand washing, perfect for your most precious and delicate items

Uses 40x less water and 15x less energy than standard washing machines

Clean efficiently without the noise - so silent you can sleep through the sound
A Deeper, More Efficient Clean
What would you do to get a safer, healthier home?
Sonic Soak generates modulated ultrasonic waves that travel through the water to eradicate dirt particles at the microscopic level. That means an even deeper and efficient clean than traditional methods.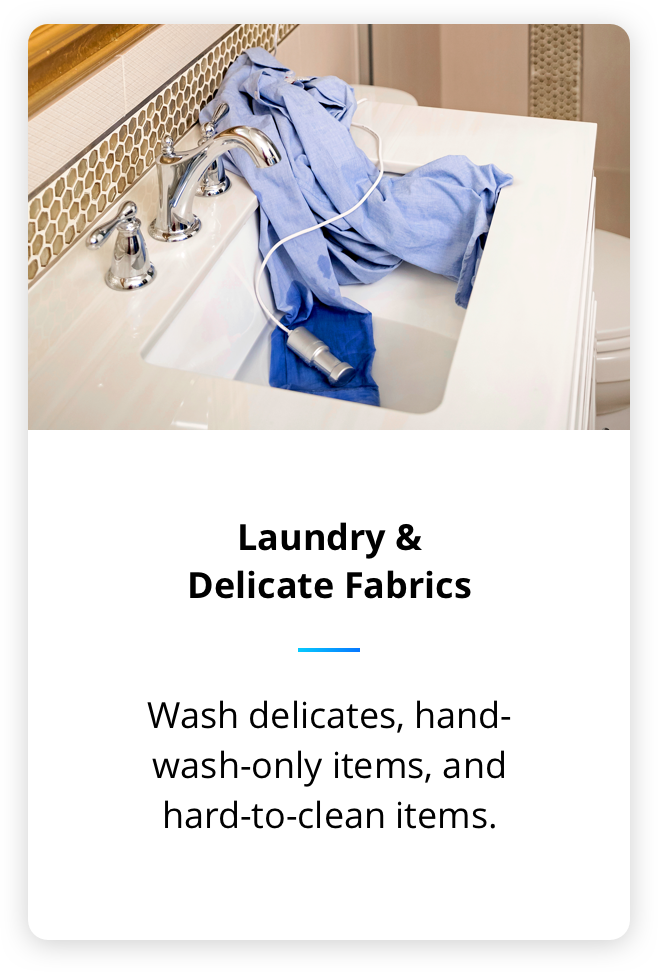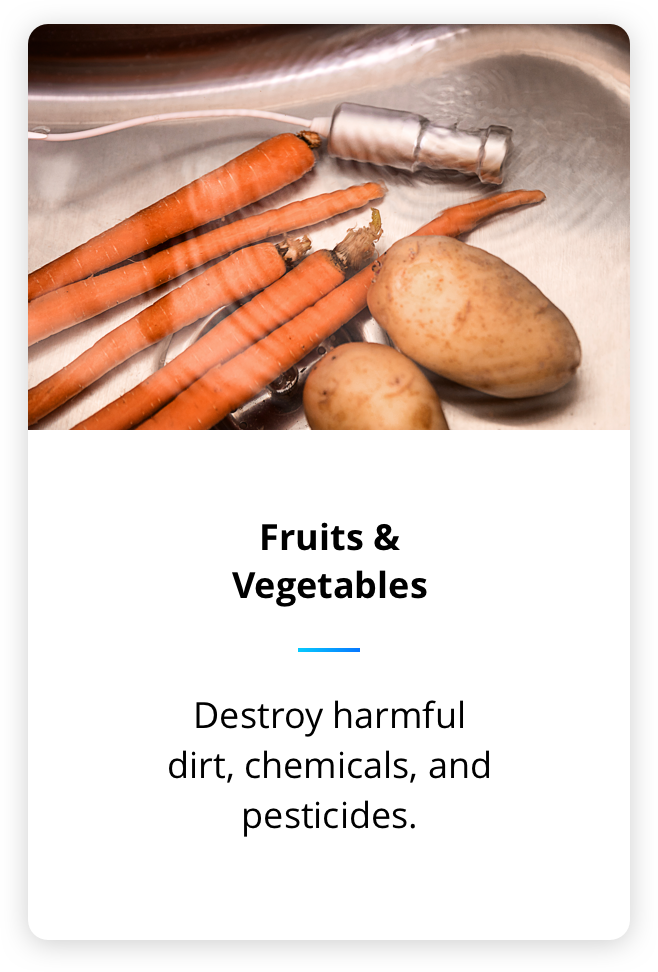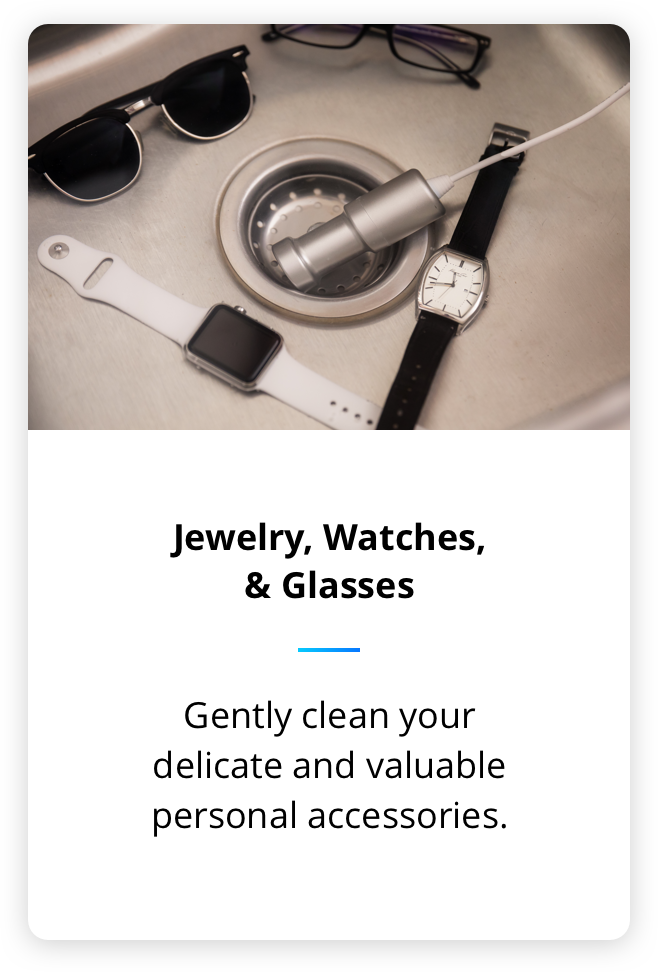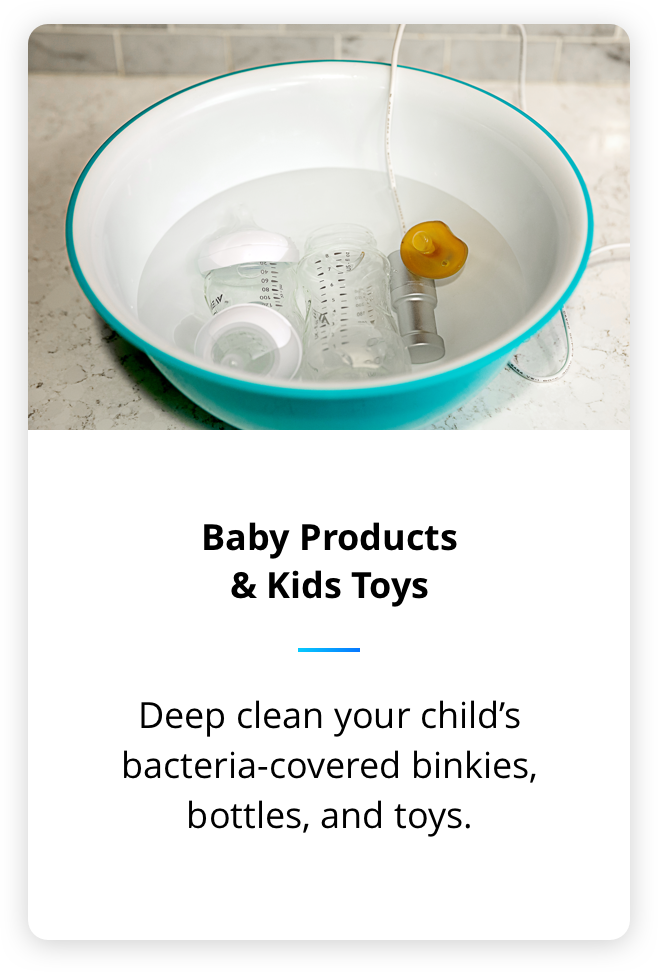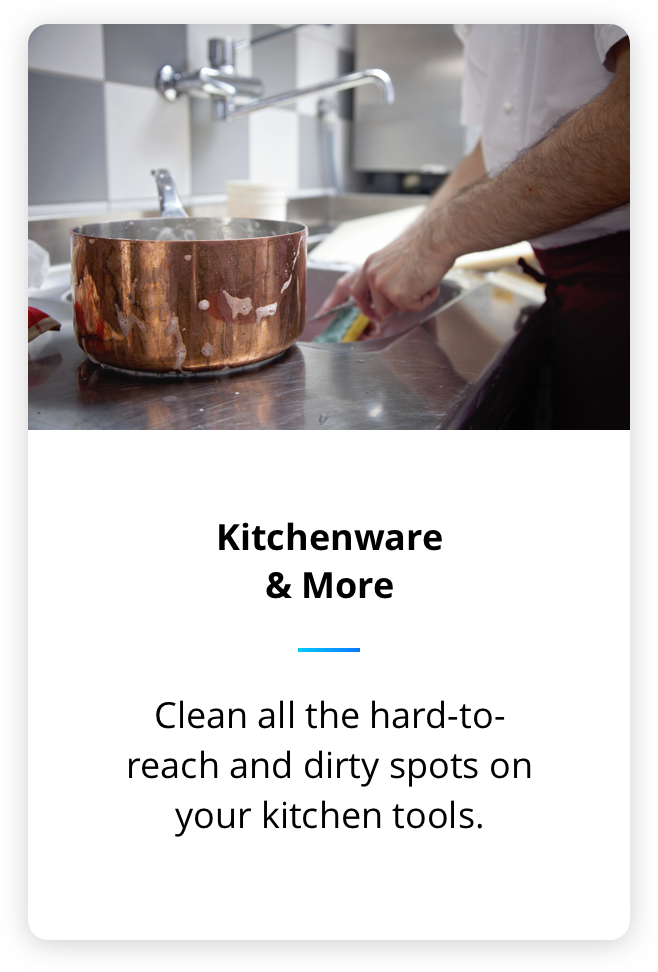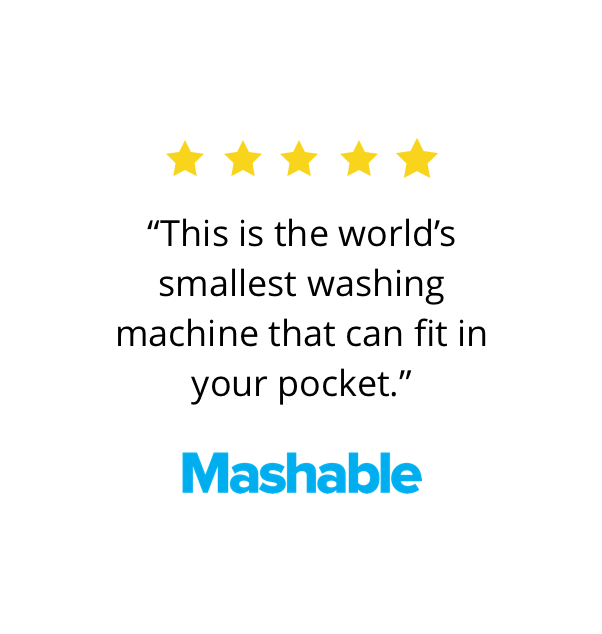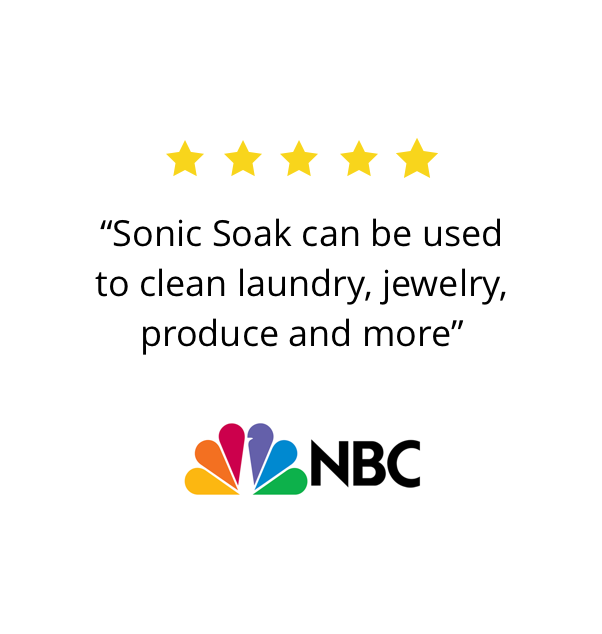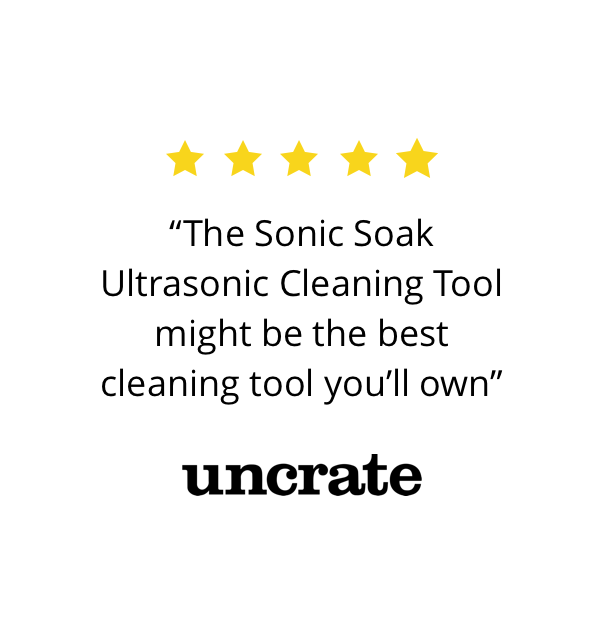 Greater Protection At Home
Studies have shown that standard washing machines do not kill enough germs and bacteria, turning your laundry into a living, breathing bacterial soup.
Sonic Soak brings ultrasonic technology to your fingertips and provides a deeper cleaning than any other device or manual wash.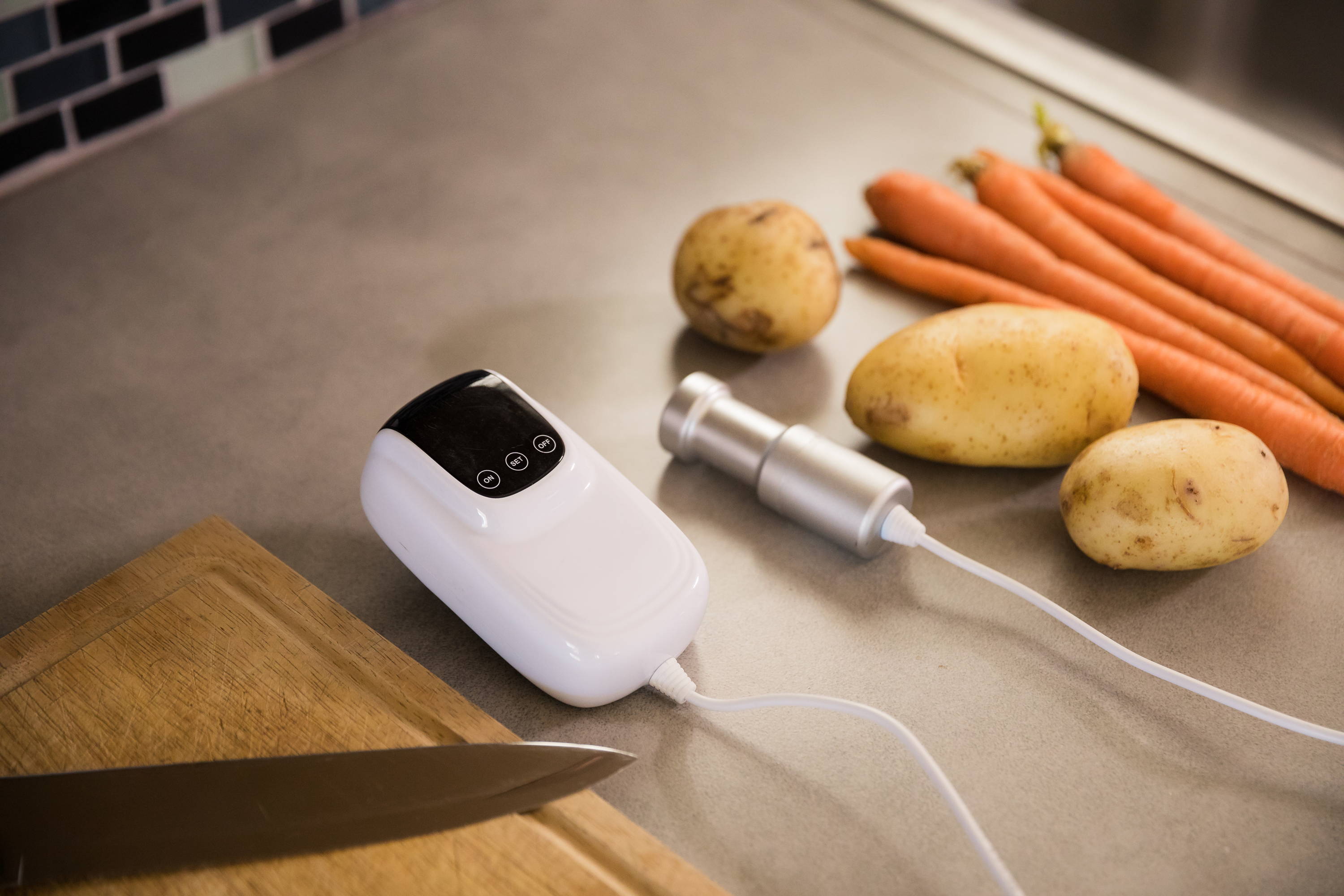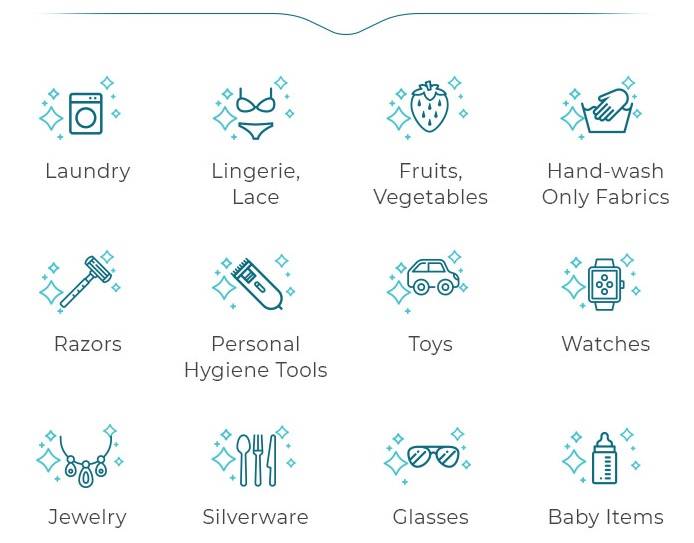 In 4 easy steps, you can start to clean any small to medium sized object in your house! It's easy to use, just plug in and let the device do its magic 😎
Place the item you want to clean into a container of water, submerge the head of Sonic Soak, turn it on and watch the magic happen.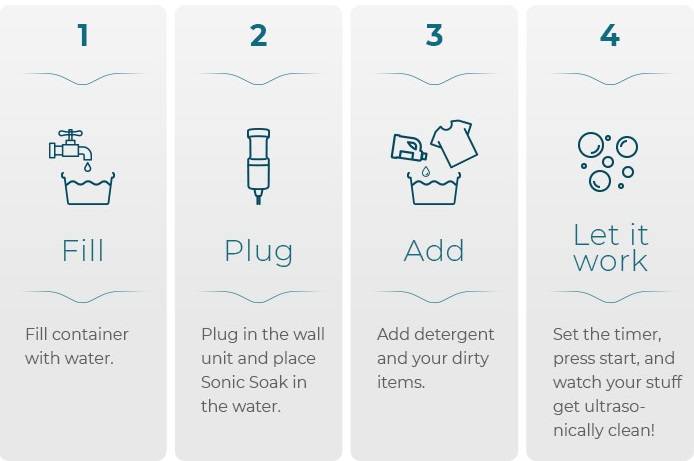 Premium Build for Quality & Performance
We designed Sonic Soak to be really intuitive and easy to use. It consists of a cleaning head and the control unit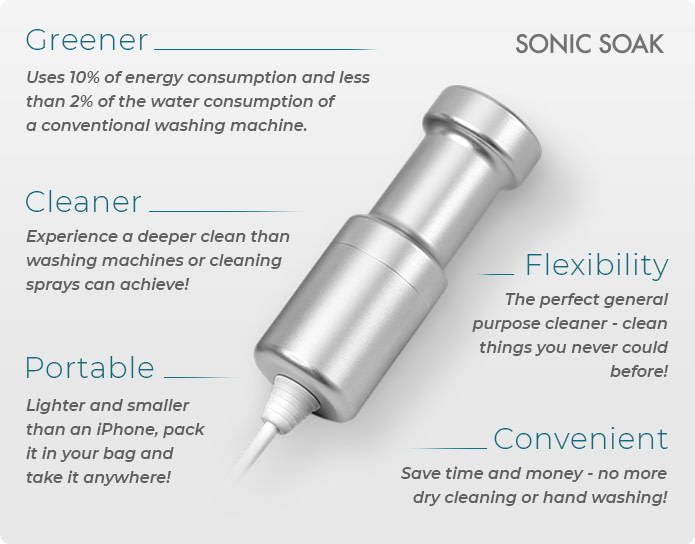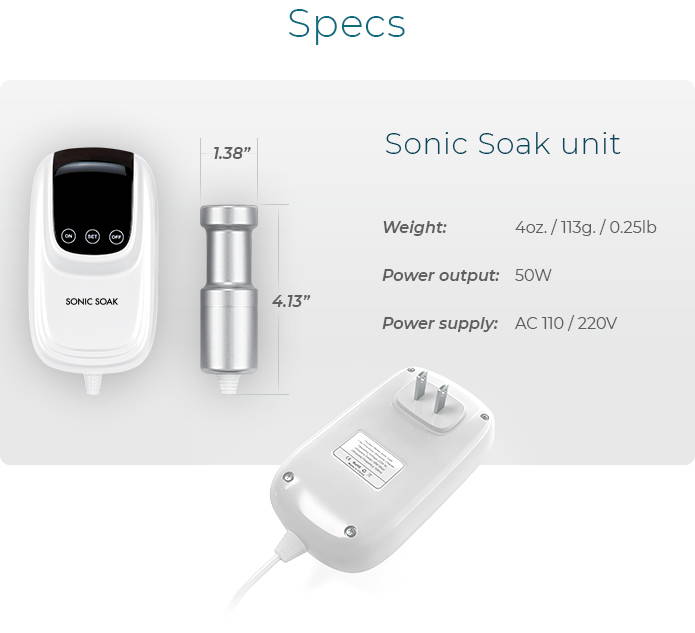 Bring Sonic Soak with you wherever you go! Whether its for a business trip, a family camping trip, or going on holiday, Sonic Soak is the number one portable cleaning device that takes care of your cleaning needs.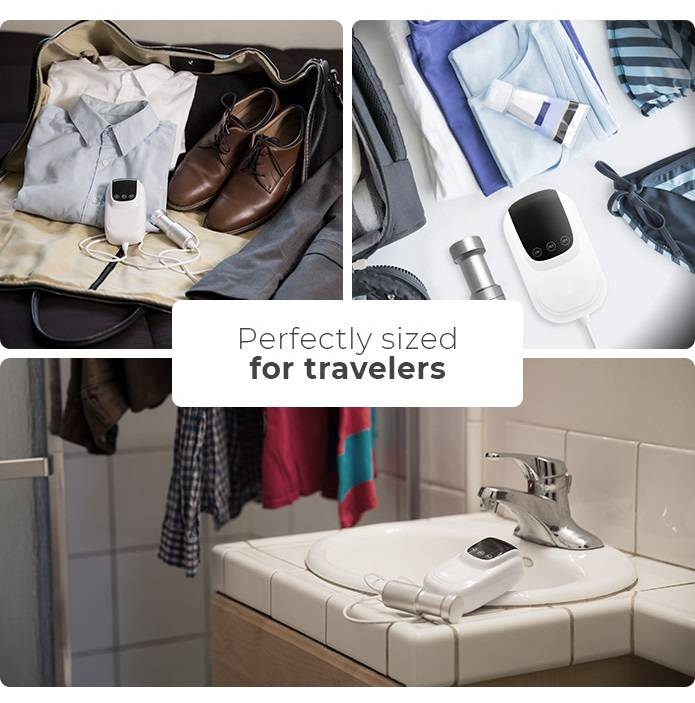 Sonic Soak is powered with the latest ultrasonic technology to ensure deep cleaning. Ultrasonic technology is mostly used for industrial cleaning purposes using large bulky machines. We've taken all the good stuff and combined it into one powerful mini-device. Dirt, grim and bacteria stand no chance at 50,000 vibrations per second.
This portable cleaning device is designed to fit perfectly into any travelling bag. Weighing only 0.25 lb (113g), you can take it with you anywhere you go for all your home, work and travel needs.
The efficiency of Sonic Soak is unparalleled. It provides a deep clean that destroys 99.9% of bacteria and is more environmentally friendly at the same time. The device uses 40x less water and 15x less energy than traditional washing machines, meaning more to go around the earth - and lesser bills.