Can We Use Ultrasonic Cleaning Equipment To Clean Home?
No doubt, not many people can tolerate the grossness and effort required to clean the home, but with the right tool you can find the tasks hassle-free – ultrasonic cleaning equipment can be the perfect solution!
There is lots of equipment for cleaning the home, but ultrasonic cleaning equipment does more than just cleaning your home. What else do they do?
Take a drive with me for more helpful information!
Beyond Cleaning Your Home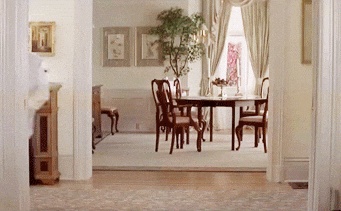 It creates a healthier family – when the home is clean, there will be little to no place for dust, bacteria, mold, and other dirt to breed or hide. It means everything from asthma to allergies and potential to allergies will be lowered significantly.


Fewer repairs and maintenance will be required – ensuring your electronics and gadgets in the home are clean and free from dirt can help make them last a long time. It means you won't have to spend much money trying to fix or repair them. The truth is that most of the premature issues and failure of electronics such as television, computer, and other gadgets results from internal dust accumulations that can occur when you fail to clean them.


Makes your home hospitable and save you from embarrassment – if your house is a wreck and you have a friend stop by, how do you feel? If you are someone like me, I will be super embarrassed and overdriven with anxiety, wondering what my friend will be thinking. Take note that I am not saying your home should be spotlessly clean to impress. But at least ensure the home is hospitable and it will save you from embarrassment.


It will improve your productivity – According to a podcast by Jeff Goins, he said, "Clutter is the enemy of creativity" Do you know this is true? When your home or everything that surrounds you is dirty, it may be incredibly had for you to be creative and function. But with a clean home, you can focus on the task at hand, and this may have a positive effect on your productivity.


A way of staying active and healthy – you might agree with me that not everybody likes to exercise. But handling heavy cleaning equipment and or engaging in some heart-pumping cleaning tasks such as scrubbing of the bathroom can help you break a sweat quickly. So cleaning your home can make you stay active and healthy without paying a penny at the gym.


It may help you find what you need – I don't know if it has ever happened to you that you found what you have been looking for while cleaning your home. It has happened to me, and that was when I realized one of the many benefits of cleaning the home.


Other benefits can include it makes you happy, keep you organized, support minimalism, and much more.
What Equipment Can Be Used To Clean Home?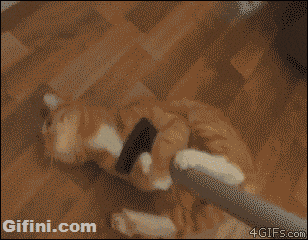 When it comes to the equipment for cleaning home, the list seems to be endless. The right supplies and equipment can include:
All-purpose cleaner – this helps clean most stovetops, sinks, and countertops. Take note that buying the specific cleaning product for a material can help prevent damage.


Microfiber mop – this can include microfiber dust mop pads and microfiber wet mop pads.


Glass cleaner


Extendable duster – to reach ceiling tops and clean ceiling fans in your home


Vacuum – this helps to clean upholstery, floors, and carpet whether the soft or hard surface


Other equipment can include a bucket, toilet brush, rubber gloves, scrubby sponges, disinfecting cleaner, detergent, feather duster, cleaning cloths or towel, portable ultrasonic cleaner such as sonic soak, and much more.
Is There Ultrasonic Cleaning Equipment for a home?
There are many types of equipment used at home today that works using the ultrasonic process. Let's see the available ultrasonic equipment available on the market, how they work, and what they do.
1. Ultrasonic humidifier
This is ultrasonic equipment that helps you maintain the proper levels of moisture in the air of your home. They help to protect plant life, paint, wallpaper, furniture, and wood floor. Also, this ultrasonic machine helps you to alleviate issues like scratchy throats, cough, and dry skin.
An ultrasonic humidifier is a cool mist humidifier which features a small metal plate that vibrates at a frequency. There is an in-built reservoir with water particles in the humidifier. The ultrasonic frequency breaks the water particles apart into a cool vapor that is then emitted into the air immediately.
Conclusively, the working principle of ultrasonic humidifier and what it does is not in any way fit to be called ultrasonic cleaning equipment for home.
2. Ultrasonic bug repellant devices
This is another ultrasonic equipment that can be used in the home. It is used to control insects invading the lawn or house. The ultrasonic repeller devices vary from ultrasonic insect repellers, and insect repelling phones, to electromagnetic and ultrasonic bug repellers.
From all observations, it is obvious that this ultrasonic device is used to get rid of insects and a not to clean your home. So, overall, this is not a piece of ultrasonic cleaning equipment for cleaning home.
3. Ultrasonic purifier
This can be regarded as ultrasonic cleaning equipment. But is it for cleaning home?
The ultrasonic purifier is for cleaning vegetables, fruits, and some other food items. It means even though they are ultrasonic cleaners that you can use at home, they are not meant to be used for cleaning home.
4. Ultrasonic dishwasher
This is one of the ultrasonic cleaning equipment you can find on the market today. They are used in homes, restaurants, and other places to clean a wide range of dining ware or/and kitchenware items. They can be regarded as a piece of ultrasonic cleaning equipment to clean home but with limitations.
5. Ultrasonic vacuum cleaner
While researching about the various ultrasonic machines available we came across an ultrasonic vacuum cleaner from Zenith Technologies with the name Soniclean. Note that this is not the only one available. This ultrasonic machine can be regarded as ultrasonic cleaning equipment to clean home. How does it get the job done using ultrasonic principle?
Take the Soniclean as an example. It features a sonic bar behind the roller brush. The sonic bar produces high-frequency vibrations that help you to loosen the dirt in and on your carpets by penetrating deep into it.
Conclusively, so far the ultrasonic vacuum cleaner, including Soniclean, smart robot vacuum cleaner, and more can clean your carpets they are ultrasonic cleaning equipment for cleaning home.
6. Portable ultrasonic cleaning machines such as sonic soak
There are different sizes of ultrasonic cleaners available in the market, but the portable ones are often used at home. Ultrasonic cleaning equipment like sonic soak is very versatile and can be used to clean home. Kitchenware, dining ware, laundries, jewelry, electronics, personal care and accessories such as makeup brushes and razors, baby wears, and products, electronics, and other items are a part of the home.
As one of the best portable ultrasonic cleaning equipment, a sonic soak can take care of all these items. They are eco-friendly, absolutely quiet, ultra gentle, durable, and cleans deeper than anything. When cleaning your home, you can make use of ultrasonic cleaners to wash your dishes and other objects in the house.
Can You Use Ultrasonic Cleaning Equipment To Clean Home?
From our discussion so far, it is obvious that we can use ultrasonic cleaning equipment to clean home but not without exceptions. Even though ultrasonic cleaning machines are versatile and can clean almost anything, they can't clean all the areas or items in your home. What do I mean?
Can you clean your countertop and stovetop with a piece of ultrasonic cleaning equipment? No, you can't


Can you clean your couch, dining table and chairs, chandelier, and bulbs in an ultrasonic cleaner? No, you can't


Can your electronics such as television, home theater, cooker, air condition, fan, and more be cleaned with your portable ultrasonic washing machine? No, I don't think so.


Also, can you clean your bookshelf and books in ultrasonic cleaning equipment? It is a no-no!
Even though some manufacturers made ultrasonic vacuum cleaners available, basically, anything that cannot be submerged in water and not waterproof can't be ultrasonically cleaned. It means anything in your home that can't survive when submerged in water or that is too big to enter the portable ultrasonic washing machine for home can't be washed and cleaned with ultrasonic cleaning equipment.
How to Use Ultrasonic Cleaning Equipment to Clean Home?
Gather all the items that need cleaning. Make sure they are washable and cleanable through the ultrasonic process. Also, ensure you separate them according to the material they are made of. For example, separate laundries to a different place, separate kitchenware to a different place, separate baby items and product to a different place, and more.


Put water inside the tank of the ultrasonic cleaning equipment and plug it into a wall unit. Note that you can add an ultrasonic cleaning solution to the solvent to get effective and thorough cleaning. Make sure you read the label on the cleaning solution to know the actual amount that is needed. In case you buy a sonic soak that does not have a tank to pour water in, you can make use of a sink or a bowl.


Allow the ultrasonic cleaner to work for some minutes. This will ensure that your device heats up and ready to clean your items. After the ultrasonic cleaning equipment has warmed up, place the first set of items you want to clean in the ultrasonic cleaning basket (either the one you bought or the one that came with the cleaner). If you are going to start with kitchenware, take them one step at a time. For example, put the cutleries together but don't put them with the pot or frying pan. Also, put the same color of cloths together (white with white and not white with yellow). Do this to every item you want to wash.


Put the basket where you put the items to be cleaned into the tank, close the lid of the ultrasonic cleaner, and let the cleaning cycle start. Remember, if you are using a sonic soak, you don't necessarily need a basket. Just put the items in the sink together with the portable ultrasonic cleaner and start the cleaning cycle.


Once the cleaning cycle of the ultrasonic cleaning equipment is complete, wait for some minutes before you remove the items.


Rinse the items with warm water and dry them by using a clean, soft cloth with high water absorbency level. If you do your laundry with an ultrasonic cleaning machine, you will have to dry your clothes in the sunlight.
Buying Ultrasonic Cleaning Equipment for Home Cleaning:
Now that you know that ultrasonic cleaning equipment can be used to clean home, you are probably thinking of buying one. Ensure you consider your needs, the budget, perfect brand to go for, functionality of the ultrasonic cleaner, and what consumers are saying about the equipment.

Also, find a perfect place to buy the best ultrasonic cleaning equipment that can help you save time, reduce stress, and clean your home effectively.